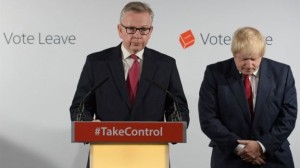 I used to play a boardgame called Diplomacy on a regular basis. The art of the game was to be able to lead another player up the garden path in order to betray them at the most effective moment. The best players were able to convincingly persuade someone else to join them in their own endeavours before pulling the rug away from beneath their erstwhile ally.
Of course, when this is done, there is then an enemy for life.
When I first heard of Gove bailing out on Boris I immediately thought about the game. It seemed like a classic example of the genre. Yet the more that time passes, the more I think that Gove is simply an idealist who hasn't realised the consequences of his actions – which is why his leadership bid is going to struggle so much. It seems plausible to me that Gove didn't make his fateful decision until very late in the day – which, in Diplomacy, is the sign of a bad player. Worse, his actions have now cemented his reputation as a disloyal back-stabber. I suspect this is a long way from the truth, but as with Diplomacy, so much depends upon reputation.
I would agree that the next Prime Minister has to be someone who was committed to the Leave campaign, and I would far rather that it was Gove as he seems to have a principled position from which to move forward. Between the aim and the achievement lies a rather large gap for him. Ah well.